First, let's challenge your thinking…
"We have entered a new quantum age of sub atomic computing that is a trillion XX times more 

powerful

 than any computers we have today…  To this point we lived in a scientific boxed in 

world of

 rigid and fixed probabalistic Newtonian domain of physics, biology and chemistry, now eplaced by the non-probablistic world of Quantum Mechanics, Quantum Computing and Atomic level processing solutions – that reveals how the world around us really works".
Example: Many of us enjoy a cup of coffee, good old caffeine injection. Yet what many dont know is the caffeine molecule is huge and the world most powerful computers struggle to make sense of it. To understand its real impact on the human condition. But when compated to understanding a human protein, the problem is 100X more diffuclt.
"Ignorance is not tolerated"
My Services 
I offer a range of services that support Events, Summits as the Chairman, I run LIVE Productions and handle live Interviews, and deliver a range of Keynote Addressesses on Deep and Fronteir Technologies, deliver inuque Content Creation and write and deliver Voice Overlays and recordings,  
Summit & Event Chair
Nick is a sought after Summit and Event Chair person avaiable throughout the year and Internationally. 
Nick has more than 10 years experience Chairing and Hosting the worlds largest Family Office and Technology Summits and Events is one of the few people that thrive in LIVE events.
Nick has the knack of keeping events moving, energised and on schedule as he puts speakers, panelists and sponsors at ease, and works closely with production and tech teams to handle the glitches, left field issues and when speakers drop out or something doesn't go the plan.
Nick is a rare breed who who can engage the audience,  ebergise the room and keep everyone on their toes and on schedule. A where requires steps in to cover gaps in the agenda, capable of delivering the odd keynote, fill in and keep the continuity.
Content Creation and Writing 
Nick is a prolific writing on all things technology and has published hundreds of articles and papers.
He enjoyed a time as London Correspondant and Staff Writer at CoinTelegraph during the Crytp Revolution between 2016 and 2018, buiding the aiudience with then editor Cyril Gibson. He wrote a spoof column 'the hunt for Satoshi' and wrote about all things Crypto, ICO, Blockchain, Bitcoin having first discovered Bitcoin in 2012.
Nick has written a screen play for a TV Series which enters production in March 2024. A tech thriller – drama that explores humanities fight against AI. He has written 10 episodes which he is also turning into a graphic novel. This is in addition to an unscripted TV documentary series focusing on frontier tech which also starts production is H2 2024. 
LIVE Events, Keynote and Interviews
Nick is available for hire to deliver your keynote address, manage your LIVE event or Interview important guests Live on stage or on camera. 
Nick delivers Keynote speeches and thoght leadership insights as a Futurist at events globally. Thrilling audiences with thought provoking visions of deep and Frontier Technologies and how these will play out for humanity.
 His easy going relaxed style of presenting, moderating panels and discussions belies a deeep knowledge pool of business knowkedge and 45 years in technology from whch to draw from.
Nick likes the challenge people's thinking, get to the point, put the uneasy, difficult issue on the table. He has a way of making the complex easy to undertand and relatable. As a bit of a gook he has deep and broad knowledge on the latest technologies and adavancements across a large base of understanding – a thought leader in AI, Quantum Computing, Blockchain, in Web3 and decentralised business models, he is familiar with Zero Gravity, Alternate Fuels, Synthetic Biology, Implants, and Medical Devices.
He is a proponent of transhumanism, believes AI  will save humanity from itself, and he has been playing with soome crazy tech – shape shiting nano material, ry water and anti matter reactors. 
Voice Over, Voice Scripts, Unsctipted TV
Voice Over, Voice Scripts and Pod Cast Guest Hosting are some of the wider scope of things I get involved with, successfully wrieting the voice over script for the ADFO SUMMIT (Abu Dhabi Family Office Summit)  to a room full of dinitaries and the regions most influential people.
In February 2019 I was invited by the governor of Pyeongchang in South Korea to advise them on their Blockchain and the introduction of a Digital Currency...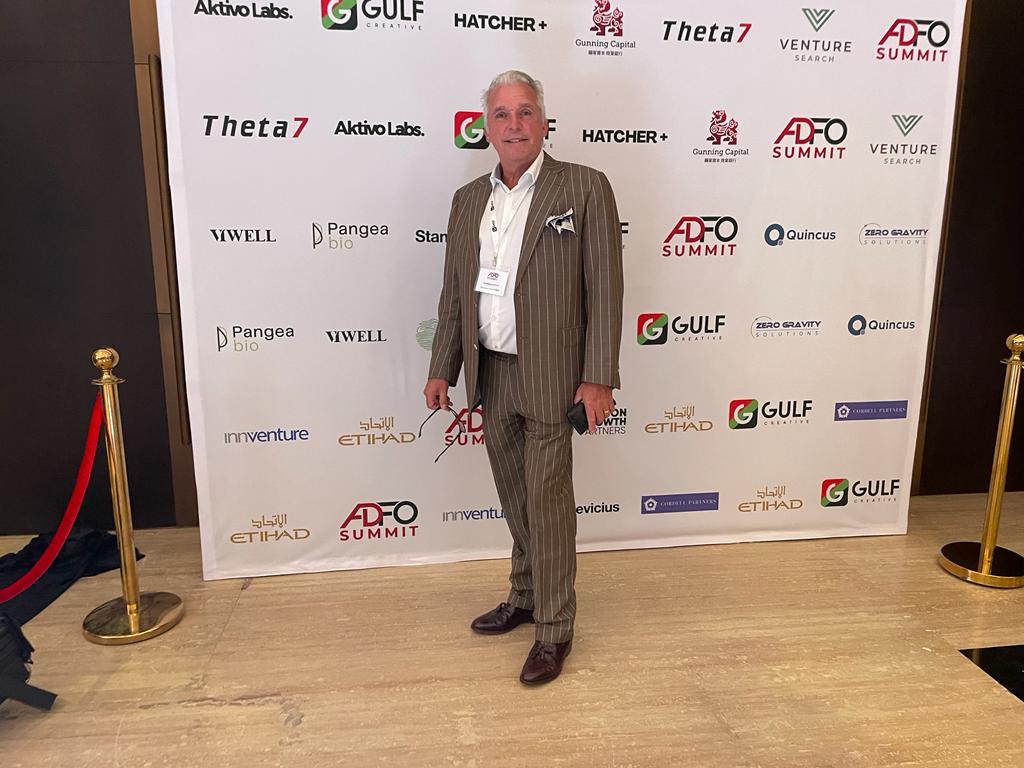 Phone Number: +44 7717 493125 / Email: aytonnick@gmail.com