As one of the world's top Fintech influencers, Nick's input at high-profile events is highly sought after. Nick is an articulate and engaging speaker on Blockchain and Cryptocurrency, informed by immense knowledge and practical experience. He has the audience fully engaging and likes to put uncomfortable issues before them…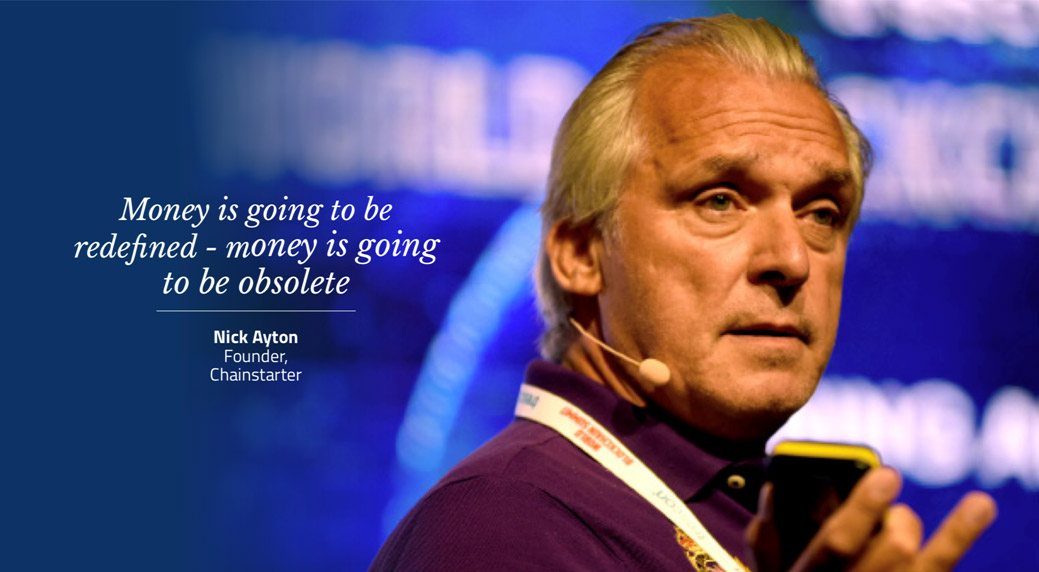 Nick Chairs the biggest and most important events in the global calendar from London to Dubai, Silicon Valley to Monaco, Geneva to Singapore. Always funny, highly opinionated and has a grip on the latest news Blockchain and developments.
If you would like Nick to contribute to your event as a speaker, chair or panel member, please get in touch at NA@NickAyton.com.
Nick Ayton Speaking Engagements Current and Future 2017 & 2018
"Nick is a true visionary. He has great insight with all things Blockchain and Ethereum. His determination to drive the much needed change in the financial sector is admirable."

Steve Walden, Head of Operations, SEI
If you'd like to get in touch with Nick about speaking at your event or working with your organization, please contact via:

+44 7717 493125