As one of the world's most influential speakers on Technology & Deep Tech Investment, Nick's input at high-profile events is highly sought after as he makes the complex topics of Deep Tech, Blockchain, AI and Quantum Computing understandable, inspiring and fun. As a futurist he is well informed by immense knowledge and practical experience. He has a knack of fully engaging the audience and likes to put uncomfortable issues on the table…
"Nick has a knack of making the complex understandable and gets straight to the issue"
Nick's presentations are extremely captivating and eye-opening. A good balance of macro trends as well as technical details. Nick is able to navigate the conversation with where the audience want to take it. The hours fly by as I gained a tremendous amount of knowledge to take back to my team as we plan our AI strategy.
A most sobering and interesting talk from Nick Ayton at the Chairman's Network event. An excellent introduction into what is really happening, with more about governments and les about job losses.
Nick is a true visionary and has great insight with all things Blockchain and Cryptocurrencies. If anyone can lead the way for CEOs it is definately Nick. His knowledge and experience in the digital space brings huge amounts of innovation and creativity to the table, he sees the big picture very quickly and can join the dots quickly too. I can recommend Nick to any organisation looking for assistance in embracing and understanding Blockchain.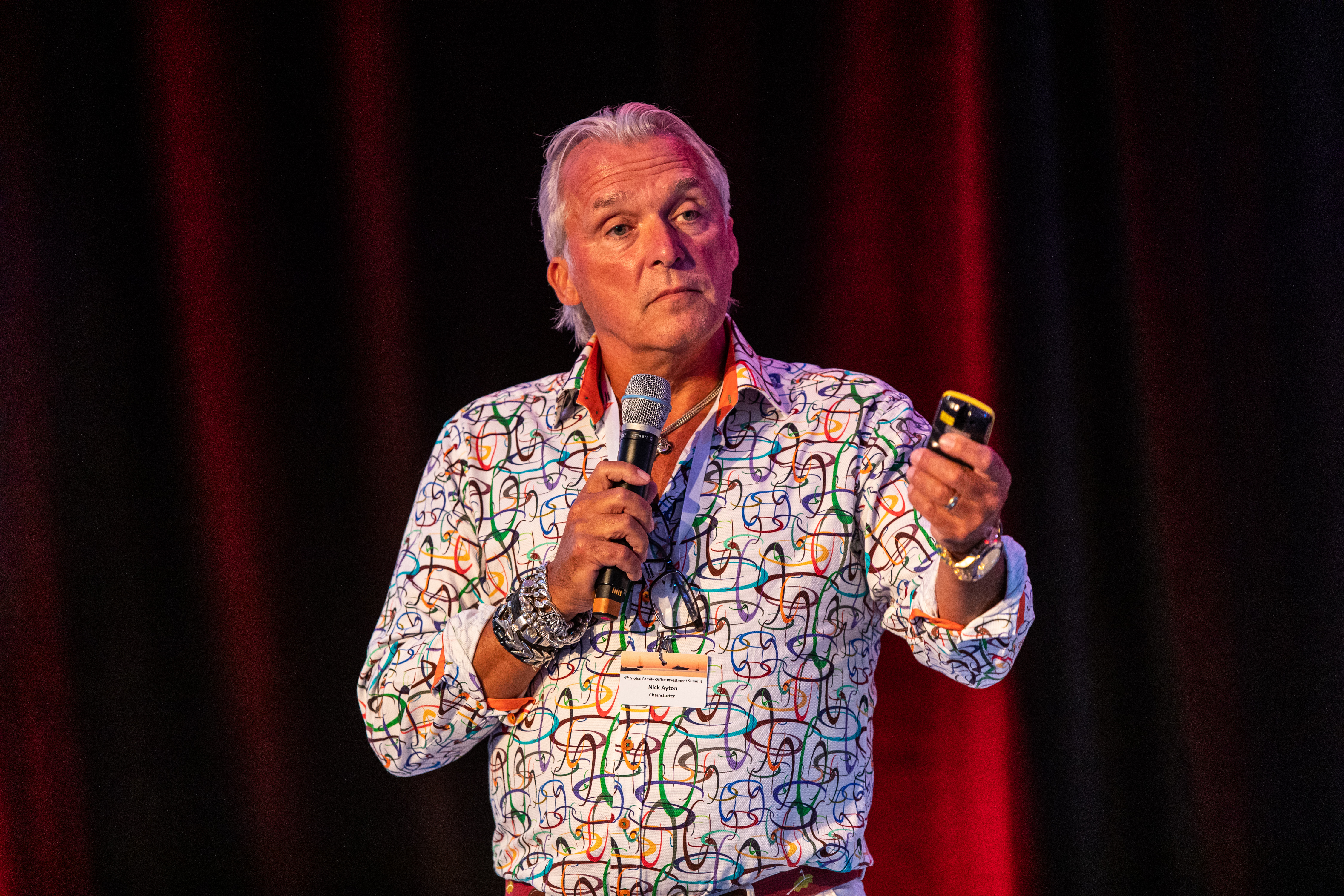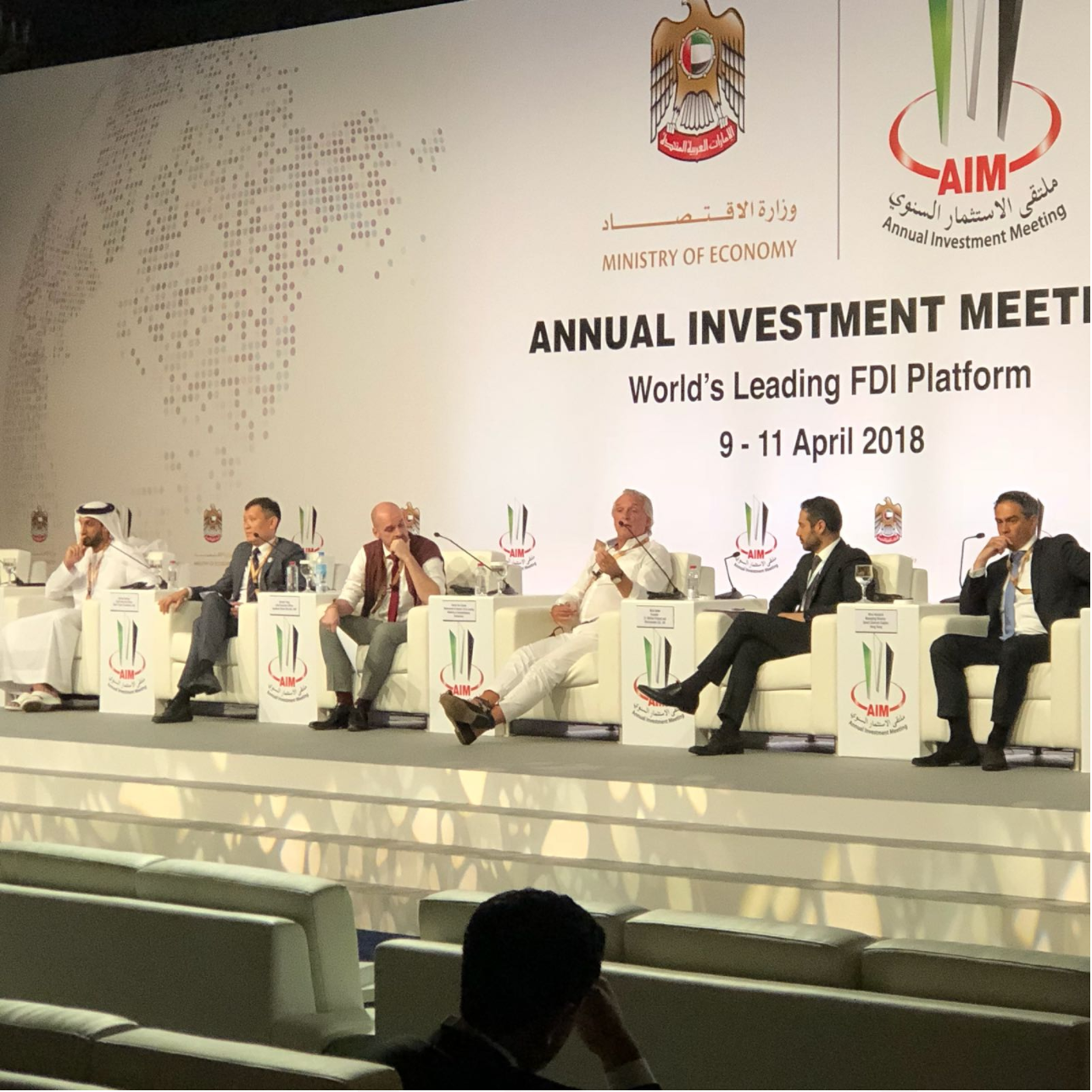 'Nick delivered a great presentation on AI and Quantum computing at the Chairman's network, challenging us to think about our Boards strategy for pervasive technology.  The content was rich and thought provoking'
Selection of Speaking Events
Keynote: Deep Tech Investing
Global Family Office Summit Monaco 18th-20th June 2019- Fairmont Hotel, Monaco
Keynote: The 4th Wealth Creation Revolution
Global Family Office Summit  Jumeriah Beach Four Seasons. Dubai 24th 25th November 2019 
Panel: Why Digital Securities will take over the Private Capital Market?
2nd July 2019
RISE LONDON 41 Luke St London EC2A 4DP United Kingdom
Interview: Why Asset Managers will all be gone within 10 years…
Funds Europe Asset Management Conference 16th May 2019
Furniture Makers' Hall;12 Austin Friars, London, EC2N 2HE,
Keynote: Existential Threat of AI
Malta AI & Blockchain Summit 7th 8th November 2019
Malta
 Keynote: Quantum Impacts
Alternative Investment Management Summit 2019
18th 19th November Dubai UAE
Keynote Lecturer: How to build a new decentralised Healthcare model
Blockchain Pyeonchang Forum 28 – 29 the January 2019
Pyeonchang South Korea
Keynote: Deep Tech Impact 
CC Forum – Blockchain & Digital Innovation
Queen Elizabeth Conference Centre – 14th – 16th October
Keynote: The Existential Threat of AI
AI DevWorld 2019 8th – 10th October
San Jose California
Keynote & Panel: Deep tech Impact Investing
Annual Investment Meeting  24 – 26 March 2020
Dubai, UAE